October 4, 2007 at 14:06
1 Comment
catch me now, crhk, damian lau, hunan
Sources: OL Mingpao – Weekly / WenWeiPo / AppleDaily

[CRHK] 2007.10.04 陳玉蓮復出 劉松仁力追? [Must have paid subscription to CRHK online in order to listen to interview! Sad!]
Yesterday Idy Chan Yuk-Lin accepted telephone interview by Cha Siu Yan (Eileen Lai) of CRHK. Idy revealed that Damian Lau Chung Yan is very caring & even nervous in this cooperation with her in "Thieves With Principles (lit.) 盜亦有道", that Damian arranged everything for Idy from attires to hairstyling. "Damian & producer put a lot of thoughts into costume fitting, Damian wanted me to have a beautiful image, especially with my hairstyle, even spending hours with me on picking the right wig, he totally put his heart & mind into everything, that I tried on 4 different wigs. Until they satisfied with the image & the hairstyle must retain a little mysterious". (Damian treats you with so much care, does he want to pursue you?) Idy said "I don't want to discuss this matter, we're very close, no need to talk about it." (What if he pursues you, will you consider giving him a chance?) "Can't answer hypothetical questions!" Idy disclosed that Damian is very anxious about his character, he even spent 2 months preparing for the role. Earlier Idy went to Hunan for a function [Strictly Come Dancing], but also wanted to see any opportunities to develop there.

[I'm really looking forward to see the chemistry between Idy & Damian on screen. I feel that Damian not only treats Idy as a good, good friend, but also as his younger sister, same for Simon Yam towards her.]
October 4, 2007 at 12:03
Comments Off on 2007.10.04 Disapproval of Idy Chan's comeback?
hunan
[NextMagazine #917] Some netizens expressed that Idy Chan should not resurface the circle because they want to keep the beautiful image of Siu Lung Lui in their memories. The tabloid reported that some even don't understand why Idy doesn't need money, why suffers for this comeback?
[I'm too savvy with tabloid stories, most of the time they don't bother me. I just care about if they have any exclusive, good photos of Idy or any of my other favs.]
Related "old" news, Mingpao just reported a meeting of Idy & Maggie Cheung HY in Changsha, Hunan. See translation @ JayneStars
October 4, 2007 at 11:01
Comments Off on 2007.10.03 Idy Chan @ Sonija Kwok blog
artistes blogs, catch me now, strictly come dancing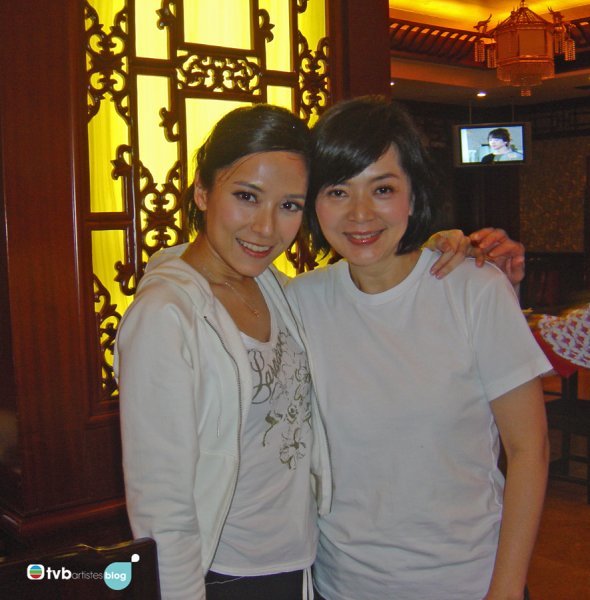 [Sonija Kwok 郭羨妮's blog @ TVB] "A Beautiful Memory. 'Strictly Come Dancing" stayed within me, however it's not simple for this award, I can't forget the dancing room. In the past month or so, I'd rehearse there everyday, pouring out all my sweat and energy. These photos showed no good mood? [referring to her dancing photos posted in this entry]. I actually like them very much.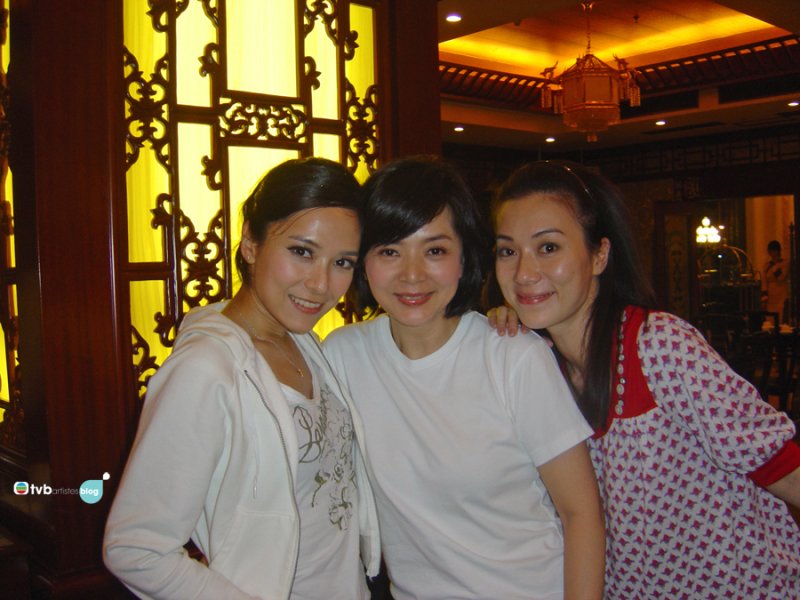 And more, I'm so happy to have the opportunity to take photos with Idy Chan 陳玉蓮 and Maggie Cheung 張可頤. They came to Hunan for "Strictly Come Dancing". I have always loved Idy, she's forever Little Dragon Girl – Siu Lung Lui 小龍女 in my heart. She recently made a comeback to TVB for a new series "Thieves With Principles (lit.) 盜亦有道", what a pity that I have to go to Mt. Everest, so there's no chance to work with her. Maggie is my old colleague, seeing her back with good health, I'm so happy for her.